Welcome to Moose Hill Cantina at 11911 W. Colfax Ave.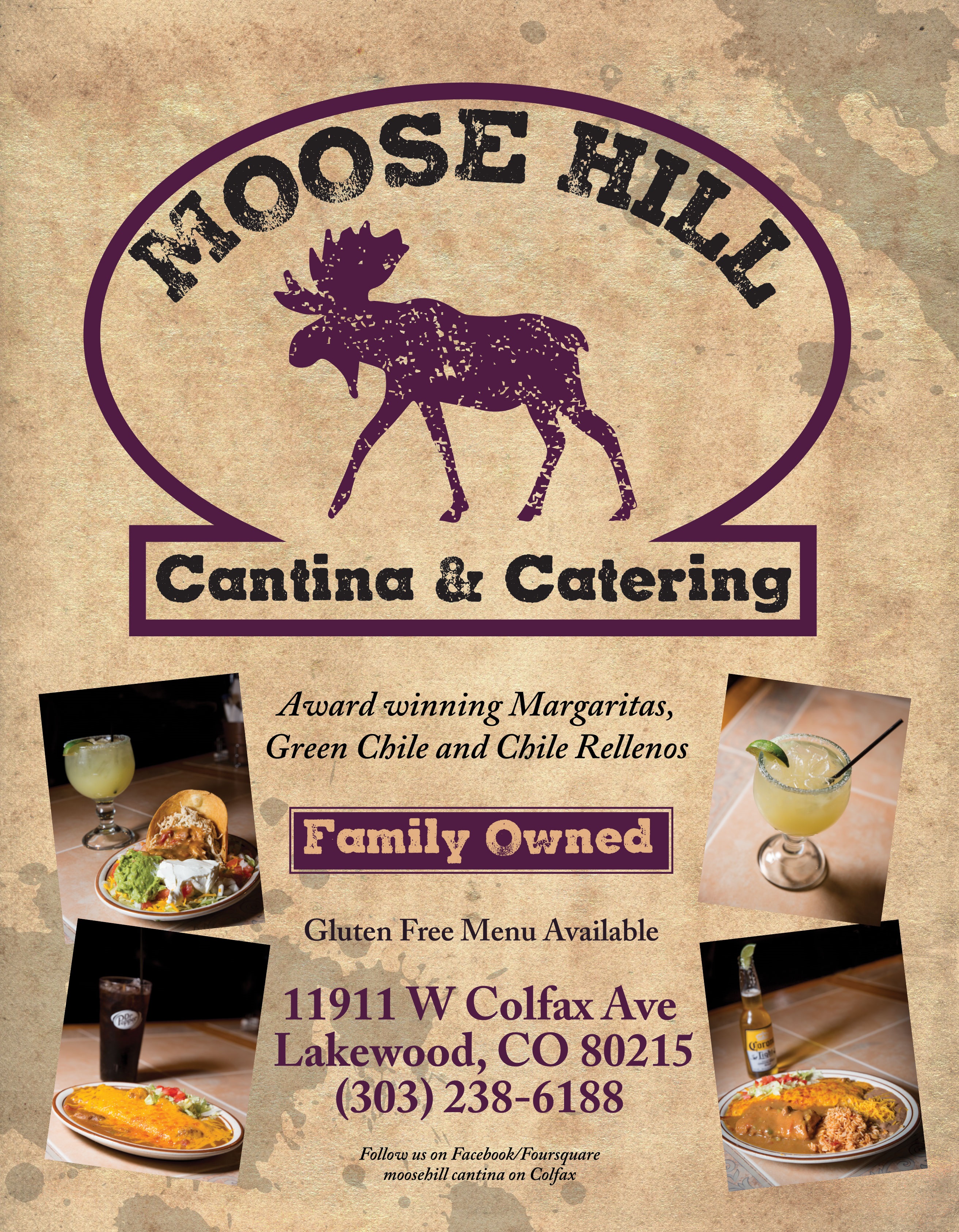 We are family owned and operated restaurant.
Located in Lakewood, Colorado.
We have been serving friends and families since 1984.
Nominated Denver's Best Mexican Restaurant and best Burrito
We believe in serving the best, freshest Mexican food at reasonable prices. Our goal is to serve our friends, and welcome new friends. We are here to serve specific food needs to our gluten free, vegetarian and even vegan customers. We have developed our own recipes over twenty years. We use the best available ingredients to prepare all of our dishes. Moose Hill keeps our dishes affordable because most of our food is made from scratch. Each plate is made especially for you and can be altered to fit your needs. We do not use any preservatives - NO MSG. The result is a clean, crisp, fresh taste. We make items you can't order anywhere else. Our signature C-9 also known as the house favorite is well known. Also our signature drink Moose Milk will always be our little secret, but keeps customers coming back for this after dinner treat, when you order any alcoholic drink complimentary. Come Join us for our Happy hour everyday from 2-5 where you can try one of our delicious margaritas, there are over 20 flavors to choose from. You can also enjoy a cocktail or meal on our new Patio for outdoor seating. Come be one of our regulars and become a part of the Moose Hill family.
Catering for your banquet and party.
Carry out service.
Reservations of 5 or more.
We would love to accommodate your get together .

Hours are
Sun 11:00-8:00
Mon 10:30-8:45